Mar 7, 2019 03:34 PM Central
PERFECT "10"
INHALE POSITVE-EXHALE NEGATIVE
Looking for PERFECTION?
Sometimes we all will feel like we just do not measure up… we compare ourselves…. we hold the plumb line for our life…way too tight!
This analogy fits me…because I love meditating and floating in water! It is one of my favorite ways to bring balance and unwind. It takes a PERFECT balance to be able to relax enough without going under water, yet I always find a way. IN MY PERSONAL LIFE… I sometimes have to work hard at holding that plumb line a little looser so that I have some wiggle room.
Back to PERFECTION>>>Words are often thrown out so casually…
For me…I never realized how often I use the word "perfect, I use it all most as much as … "no worries" … Which, for me, it is way nicer to hear and say …and way cooler than saying "no problem" or "that's ok" …
I have heard that it bothers some people when others respond with "no worries" or "perfect" because…as we all know oh too much… that everyone has worries… and far from perfect…Anthony IS close!
I want to add this…I do use the word "PERFECT "way more now that we have our first grandchild…this will always be an exception!
However, … Anthony & I both are able to go with the flow when necessary, even when what we thought was the PERFECT get away for us suddenly changed … Sometimes the inevitable shows up… What to do…which leads me to:
A PERFECT STAY-Cation…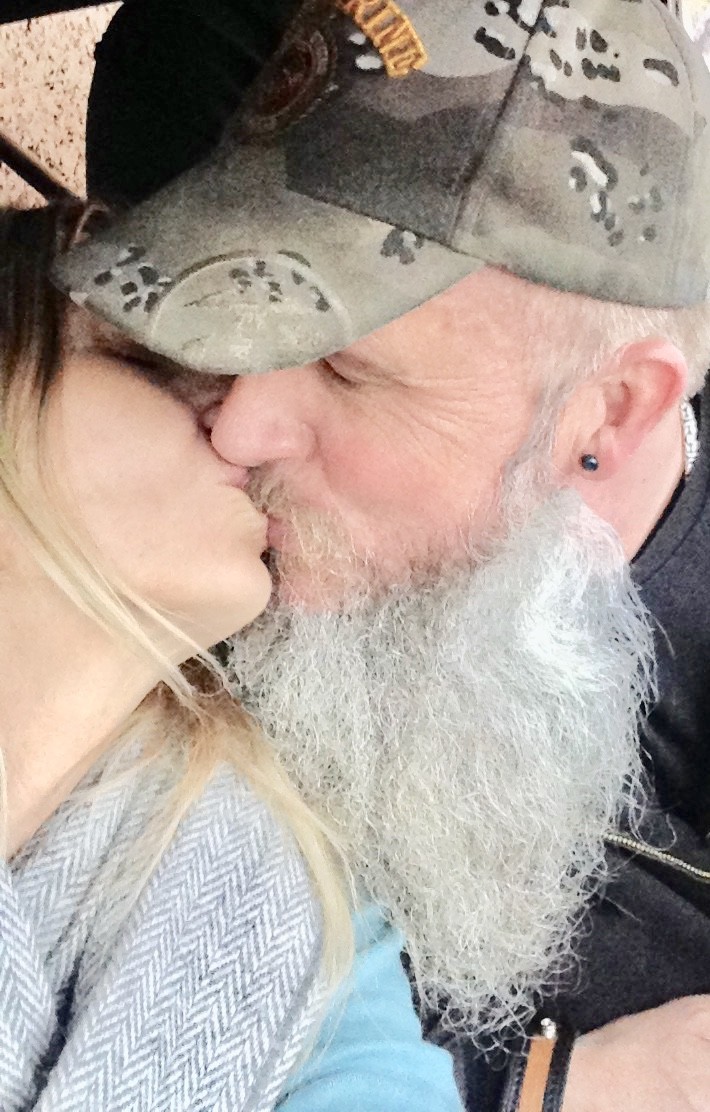 Valentines Day…we planned a romantic 5-day getaway. We were so tired of cold…and so ready for a warm sunny beach. Travel plans were in the works and we could already imagine the warm sun on our faces…
Problem is… life happened…rather than not go anywhere…
We decided to ROLL with it…
Every day:
We woke up in our own bed…at our leisure
Made a gourmet breakfast together
Off we would go…nobody knows…
*yes, we had a few ideas researched…but… (we did not do any of them)
In OUR experience the UNKNOWN can be the best Adventure ever!
Valentine's Day was our first day of our PERFECT Stay Vacation. Valentines is always an important day to us but expensive gifts are not required… we just like hanging together and it really does not matter where we go or what we do. We packed an overnight bag every day in case we decided/found an interesting spot for the evening…and we did…OUR HOME!
Day 1: JEROME…
We travel to and through Jerome often enough, but we often do not take the time to peak into some of the intriguing shops! We found one and we picked out our Valentines leather bracelets as gifts to one another!
Day 2: OFF ROAD…
Arizona is filled with beauty and off-road trails, and we love exploring! When we find a new trail there is always an adventure to go with it! Usually GOOD! This day was a good day…We do get excited about any type of precipitation in Arizona and we are blessed right now with lots of it! It's an even better day …when we get to play in it too! I drove for the first time in some really deep mud and I feel …I rocked the whole experience! You could ask Anthony if you want the passenger's perception! I do prefer having the whole road…don't we all… so please stay away if you see me playing… I had my first drive by with a truck…I was so proud of myself and trying to wave at them too….it could have ended UGLY!
Day 3: 89A NATURE DRIVE…. Sedona to Flagstaff
Wow… The water was rushing down so powerfully! People were stopping everywhere just to feel the energy, if only for a few precious moments. Anthony and I pack our own meals and snack every time we explore so we found the PERFECT private spot by the water to enjoy each other's company! We always "slow roll" as my son puts it… while we are driving in NATURE mode…it means we take our time! The problem is that not everyone feels the same…we get it …so we usually pull over…We spent the whole day in the area and also enjoyed the evening water sounds and reflections just as much as we did during the day!
Day 4: DINNER DATE- Lumberyard 89A drive Sedona to Flagstaff
We loved the drive and water experience so much that we decided to take the same route up to downtown Flagstaff. We did not have reservations yet were seated at a quiet private table! We were able to talk and even people watch at an unveiling party for a new brew!
Day 5: Snow Adventure…
Record breaking snow was coming and we wanted to play in it! We received over 24 inches just on my road! We loaded up the jeep for cold weather and we were ready to ROCK! Before I could think about it… Anthony hoped out of the jeep in our driveway… and asked me to get in the driver's seat to try and back out of our driveway. Now, you need to know that there is a steep drop off when backing down our driveway, at least 10 ft. I am not saying any names but all three of our children have SOMEHOW ended up in that ditch! I surprisingly did not hesitate and took the wheel. I backed out and he suggested I drive for a while. I really have never driven in snow, even though I grew up in Indiana. Again, this is my perception… but I feel I ROCKED it, ask Anthony for the truth! must say that I was a little nervous at times and I wanted to stop and have him take over but I was so afraid that if I stopped that I would get struck so I just kept pressing on….
We drove near Williams, Az. Via one of our favorite off road trails! It was so breathtaking with snow as the topping on our already PERFECT Valentine's day SWEETHEART STAYCATION!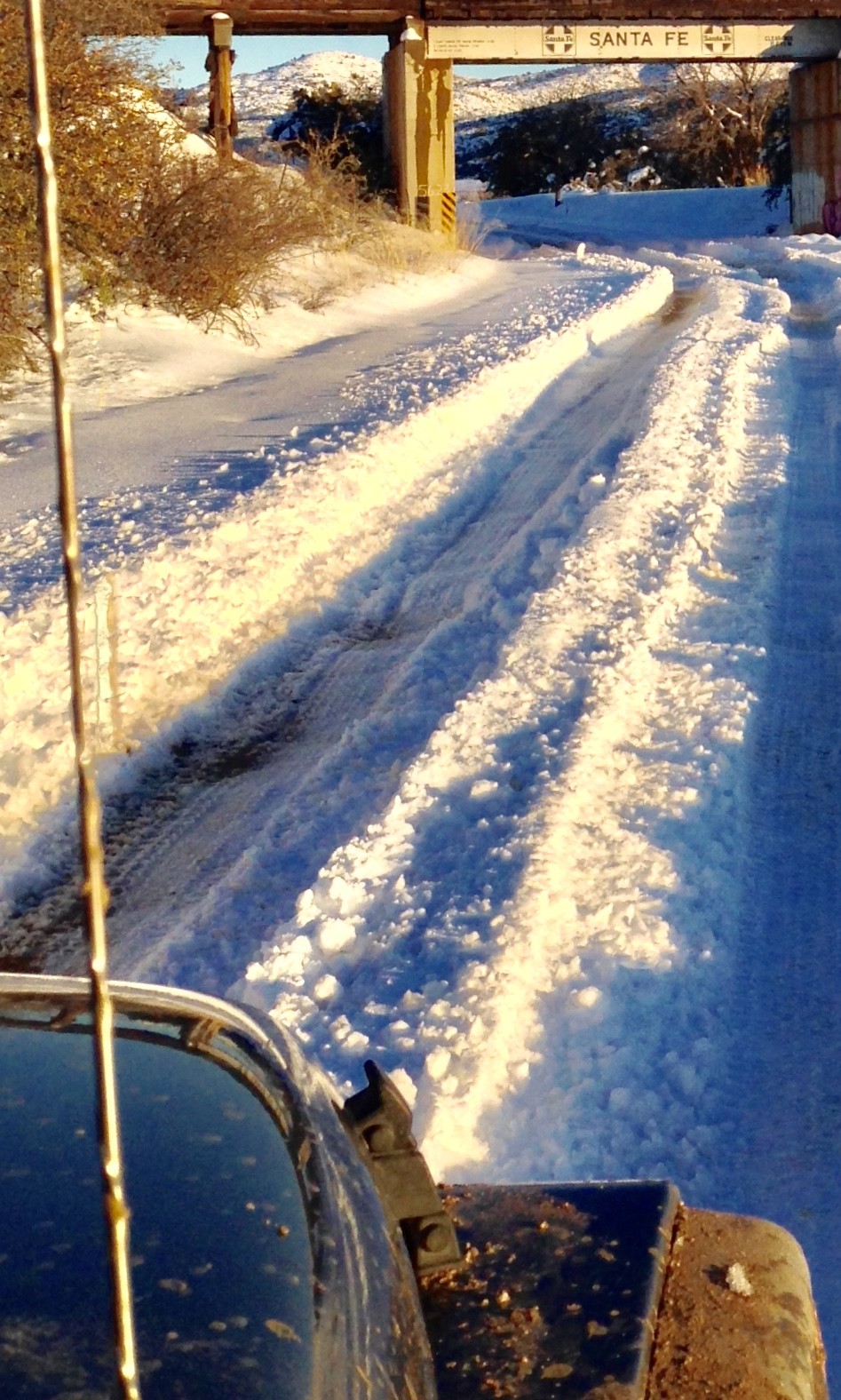 INHALE POSITIVE-EXHALE NEGATIVE
*No Negative Energy Here*
Dab on some HAPPINESS
Spearmint-
Emotional Blocks…Balance and well-being…Digestive Aid…Anti-inflammatory
White Angelica-
Sense of Strength, Endurance, Protection from Negativity, Circulation