Dec 4, 2017 04:31 PM Central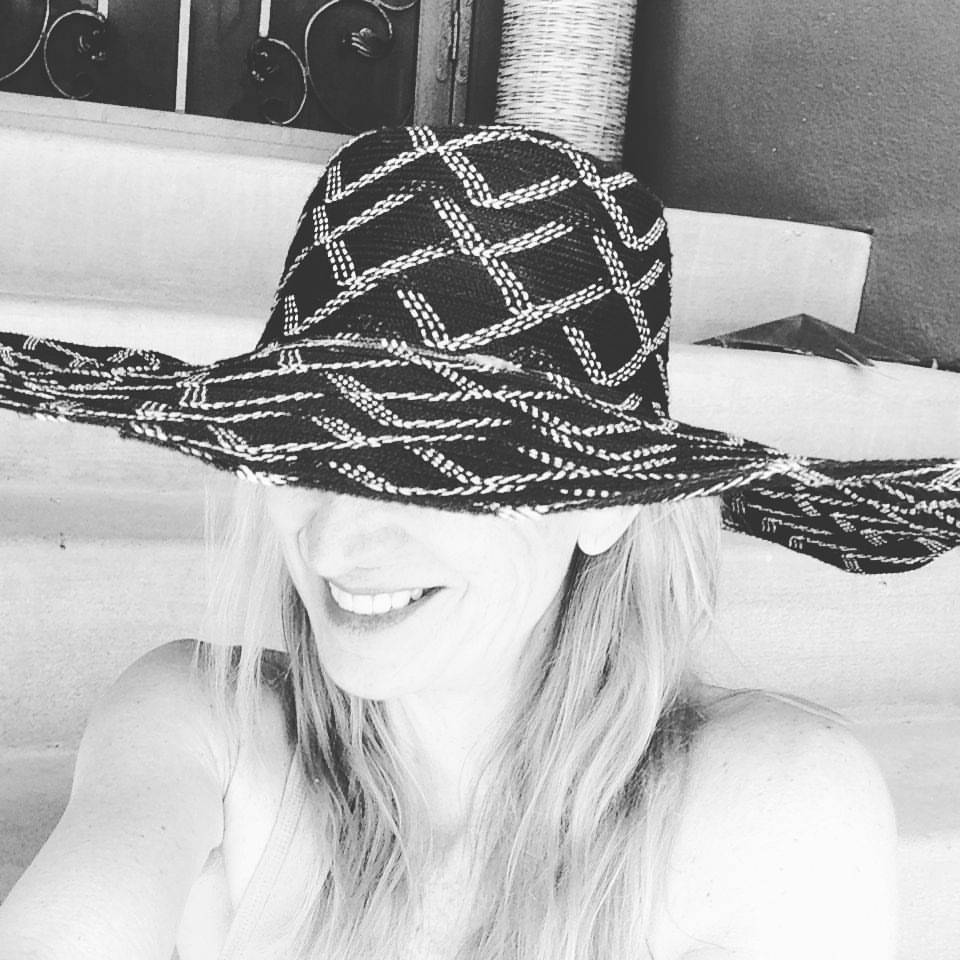 Life happens… Change happens...
Like many of you, in my opinion, my family has been through too many rough patches. I often wonder when a break is near! I know so many of you have been through so much more than I could ever even imagine but for me and my family... this was life changing!
July 2004
Our family had just returned home from a family vacation in Hawaii. We were looking for a new vehicle and I had been test driving several that our local dealerships allowed me to drive for a few days (small town privileges...right?) Everyone in the family wanted to ride along. I had to catch up on office business and errands so… off we went. The kids and I loved the convertible PT cruiser I was test driving but we later returned it because my spouse "thankfully" talked me into a bigger and safer SUV (one of the reasons we keep him around)
Like many of you, I have always had to herd and wait on everyone when trying to get out the door! I would often threaten to leave if they did not hurry, yet I always waited. July 8, 2014... I left all of them! I am so glad I did or they might not be here today!
My last memory of this day was driving down Prescott Lakes Parkway and thinking about how beautiful my town was! I could see Watson Lake and all of the mountain views that were so breathtaking! I had a green light so I drove on toward the intersection. I was told that the man that hit me had run the red light while reaching to his floorboard to answer his phone! His vehicle hit me going around 60-70mph and I hit 5 other vehicles.
Remember... I wanted the convertible?
I was air lifted to a head trauma facility in Phoenix and so began our change of life. I suffered a traumatic brain injury (TBI), internal injuries, neck, back and leg injuries and a broken spirit.
I was first thought of as a fatality so I know how blessed I truly am! Local officers came over to our home right after the accident and brought my personal belongings. They came back a few times to check on the kids and even offered to bring over counselors while my husband drove down to Phoenix. This must have been so upsetting to my children as they were wondering… if I would ever come home!
I experienced a second near death occurrence a few months after my first accident! I was out with a friend who so graciously took on the challenge of taking me out to lunch with my wheelchair in tow! While we were sitting outside the wind blew a heavy outdoor widow shade down on to my head and knocked me out (I know right) Off to the hospital again for me! I was told by my neurosurgeon that a second impact syndrome such as I experienced is often fatal… so again… I thank God!
I could not walk on my own so I would sometimes crawl outside just to be alone and feel a little sorry for myself... thankfully... someone...usually my middle son...would find me and wrap his arms around me. He would remind me that all was going to be ok and sometimes he and his friends would push me around in my wheelchair at the mall to make me feel better. This is a big deal for high school boys to take time out to help their friend's mom! Now, if my daughter and husband took me out...they would push me somewhere and leave me for a second and watch me try and maneuver that darn thing! The electric wheelchairs at many stores were even harder for me to navigate, so we had many laughs! Laughter brings healing! They are the "sick" jokers of the family but I would not change them for the world :) This time period was hard on everyone but may have been the toughest on my youngest as he was only 9 yrs. old. Thankfully, my daughter stepped in as mom #2. It is amazing what a family can do during a crisis when they work together!
My spouse was the best … after all… he did not have a normal functioning wife for almost 2 years. Well, if I am honest… he never had a normal functioning wife 😂 He missed many months of work to care for me until my sister and father-in-law could fly out. Surgeries, rehabilitation and doctors' appointments seemed endless! I needed physical, speech and occupational therapy and my team at Yavapai Community Hospital rocked! I cannot explain my feelings at the time other than I wanted to climb into a hole and not go around anyone! The team I had at the time helped with so much more than therapy as they became my only outside social contact other than close friends and family. I am so so grateful to all of them and cannot even begin to tell all that they did for me…often contacting my doctors to alert them of yet another found issue that needed addressed! They even had a cake and a celebration party when I completed my rehabilitation! I still consider them my dear friends and love when I see them around town! I know it was miraculous that I could function and walk out on my own! I am again thankful as I saw many others come in with me for rehabilitation that still were not talking or walking.
After surgeries and rehabilitation I progressed to a walker and eventually walked on my own. My back and leg still collapse on me and my TBI will always be with me! TBIs are still not fully understood and as with any disability no one can truly understand. I will not bore you with my complaints as I am happy to be alive! I will tell you one grievance... I do wish my memory would be more consistent with NOT remembering some people...just saying :) We do have fun with my memory issues (why not, it's better than crying) and sometimes it's like the movie 50 first dates! Not really… but kind of... it is never a dull moment in our home and hey, I am a great secret keeper LOL
My body and mind are still healing and I am continually trying to stay healthy and active!! If not, I would be in so much more pain and possibly not even be able to move! I decided to go back to college at age 50 to prove to myself that I could think right! I am not sure about the "thinking right" but I did obtain summa cum laude which helped me regain some of my dignity. Many friends and family stepped up to help along the way with companionship, driving, meals, finances and one special lady brought over crafts and brain teasers that helped more than she probably realized.
THANK-YOU:
Family & Friends
Prescott's Fire Department
Life Line Ambulance
Native Air
Prescott's Police Department
Yavapai County Sheriff's Department
John C Lincoln Hospital
Yavapai Reginal Medical Center Pendleton Center
& anyone else I may have missed!
Oil-O-Scope
Young Living products have done wonders for my mind, body and spirit!
Here are a few that work for me!
JOY-
I place this oil on my cheekbones and over my heart for obvious reasons!
Emotional balance
Uplifting
Valor-
I place this oil on my feet and under my nose or on one of my diffuser pieces of jewelry! I feel more confident and encouraged with this oil. I wore it every time I had a college exam or need a boost of confidence!
Frankincense- "Holy Oil"
Wow does this oil even need an introduction? So many healing properties!
Supports a healthy immune system
Supports healthy skin
Encourages spiritual grounding
Copaiba-
Physical discomfort
Idaho Balsam Fir-
Supports balanced emotions
*If you want to know more about any of these oils or others just ask*